Iran has deployed troops in the Kurdish-majority city to try to regain control of the town, which has been overrun by protesters in recent days.
Foreign Desk Editor-in-Chief Lisa Dakhtali told Fox News Digital, "The regime is actively terrorizing innocent Iranians in the Kurdish city of Mahabad, cutting off their electricity and internet. I did," he said.
Dakhtali's comments come after a ceremony on Sunday for two recently killed protesters in the small Kurdish-majority city of Mahabad, Iran International Sunday reported. These ceremonies quickly turned into violent protests, with protesters gaining control of the city.
Iranian protests rage in streets as officials renew threats
Gunshots could be heard in videos filmed across the city as the protests escalated, and the Iranian regime eventually responded by cutting power and internet access in parts of Mahabad.
Videos posted on social media reportedly show military vehicles filling the streets of Mahabad and authorities imposing martial law in the city. In one incident, people gathered for what was purported to be a speech by the governor, but Iranian forces opened fire on the crowd, and the number of casualties is still unknown.
"On the night of Saturday, November 19, the Iranian regime appeared to have declared martial law in the Kurdish city of Mahabad. Iranian terrorists, the Islamic Revolutionary Guard Corps (IRGC), entered Mahabad with heavy military weapons and equipment. It is reported that … the lives of many people are in danger," Iran's Kurdistan Democratic Party said in a statement on the situation on Saturday.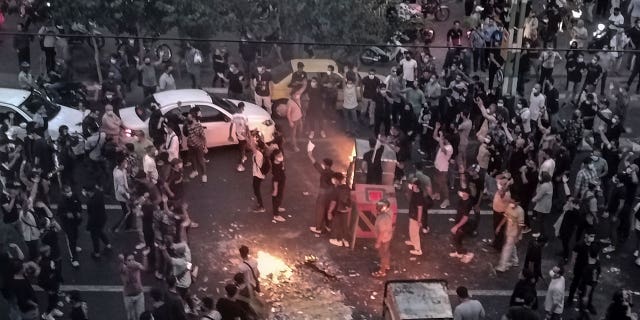 Iranian protests spark solidarity rallies in US, Europe
The party called on human rights groups not to remain silent about the "Kurdish genocide", arguing that silence from the international community would only embolden the Iranian regime.
Iranian authorities are having trouble grasping the protests that began after the death of 22-year-old Martha Amin at the hands of police in September.
These protests are still raging, and Daftali said the country's Kurdish minority has become a natural target for the regime's violent backlash.
CLICK HERE TO GET THE FOX NEWS APP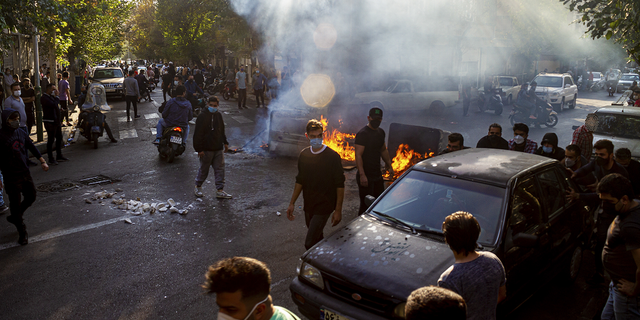 "It is no coincidence that the regime is particularly obsessed with killing Kurds both inside and outside its borders," Dakhtali said. Taking the opportunity to violently crack down on peaceful protesters while the world sits on the sidelines… leaders supporting their efforts."